Blackbrooke II: The Guardian by Emma Silver I feel really privileged to be part of this blog tour. Released only this past Friday, The Guardian has already been charting in the top 20 of Amazon's horror section.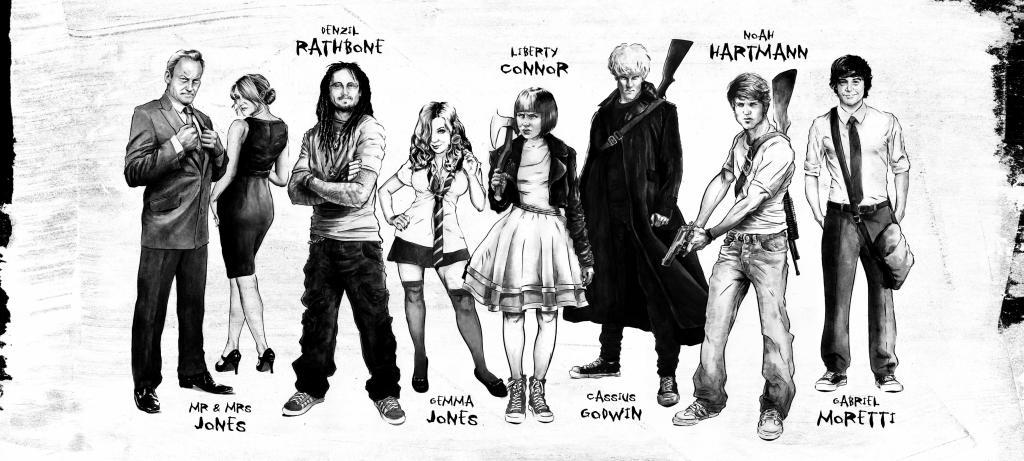 To celebrate the release of The Guardian, Orange Pekoe Reviews has an exclusive character interview with Denzil Rathbone, owner of the shop Tales from the Crits: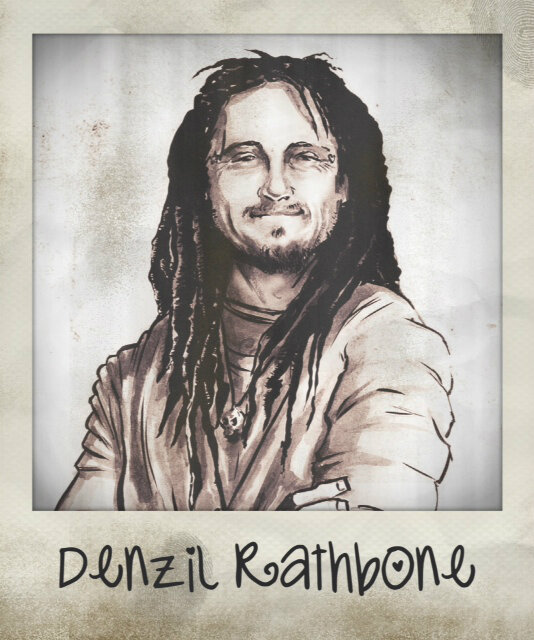 What Blackbrooke rule do you find the hardest to follow?
They're all a pile of crap. I suppose the one that confuses me is girls having to wear their hair tied up. I mean, I have dreads and they're long so do I have to tie my hair up? The rule mentions girls but not boys. I don't know, that's a pretty boring answer. Let me think of something a bit cooler…Okay, I'd probably have to say its the 'not going out at night' rule. It would be great to head out in the dark and dice with death. I've sometimes thought about arming myself and taking them down, one by one. That's a better answer, isn't it? Forget what I said about hair.
After all your experiences with the Crits, are there any new rules or pieces of advice you think should be added for the residents?
Don't underestimate them. They might look big and freaky but they're fast and have zero conscience. Some of the things they do and the ways they kill are gruesome. It's not a surprise they're at the top of the food chain. In saying that, there should be another rule warning against trusting anyone in this town, humans included.
Do you think Mr Fuller's Blackbrooke lessons at the Academy provide the children with enough realistic information?
Ha! Fuller as a teacher, I still can't get my head around that. The dude was a Vigilante for gods sake. Unless he's regaling them with tales of the little missions him and his group went on as teenagers then I doubt he's teaching them anything. He came face to face with the Crits on more than one occasion that I know of but I can't imagine he's allowed to discuss that with the kids. Instead, I bet the lessons are as dry and dull as that book he wrote that I have to sell in the shop.
I really enjoy reading about your shop, Tales From the Crits. What items are your favourites? What items creep you out the most?
My favourites are probably the things that have nothing to do with Blackbrooke, like the pumpkin lollipops and the bobbing head pens. There's a few cool dreamcatchers as well and the incense smells incredible. Unfortunately, that's as good as it gets. The tourists love the Crit stuff but it's vile and so anatomically incorrect it's laughable. The kids books are the worst. The Crits are illustrated to look like massive teddy bears. There's even a picture of a Lurker hugging a little girl in one of them. What they fail to show is that same Lurker ripping the little girls face off in the next scene.
Do you think it's a good idea so many tour groups visit Blackbrooke? What advice would you have for these 'adventure' tourists?
Without the tourists I wouldn't have a shop so I have to be grateful to them. I do think the numbers of tourists have increased in recent years though and that makes me nervous about some of them hiding out in Blackbrooke so they can stay overnight to see a Crit, Luckily, no tourists have been killed as a result, but I feel like its only a matter of time. If I were to offer them any advice it would be to always get on the coach at the end of the day. The Crits are not what they have in mind. Outsiders have a very naïve view of them.
You always look out for Liberty. Do you think it's inevitable that her heart will always be torn between Cassius and Gabriel?
Oh, little Liberty Bell. She's a handful. I actually feel sorry for Cassius and Gabriel, I really do. Firstly, I think they're both off the chart bonkers for being interested in such an unhinged miniature maniac, and secondly, they like her more than she likes them. I think she'll always have that problem. She's not one of those 'cutesy' teenagers who loves the attention, it makes her uncomfortable. Plus, I've told her to wait until she's thirty before even thinking about having another boyfriend. Makes me feel a lot better.
On a more personal note, I can't help but think there are some mysterious elements to your past that you want to hide from people. Am I on the right track with this thought?
I don't know whether there's anything mysterious. I suppose there's some pain from my past. My late teens and early twenties saw some really dark times. If you've had your heart broken you'll understand. It's difficult to talk about in any detail, even now. I hung out with the tourists for a good many years and used to get them to bring me any illegal substances from the Outside to numb the pain. Imagine losing the person you love the most to a person you detest. Then imagine you live in a tiny ass town with them and have to bear witness to their marital bliss on an almost daily basis. Not that it was bliss, I know that now but I didn't at the time.
Finally, if you were able to leave Blackbrooke, where would you go? What would be your 'escape' soundtrack?
I'd get as far away as possible. I like the idea of travelling around Indonesia perhaps or maybe head to Australia. Who knows. I want sunshine, a beach and a pina colada. My soundtrack would be the one that's remained my favourite for years: Best of the Eighties. You can't beat a bit of Eighties pop. It's not cool but I don't care. I also like Red Hot Chilli Peppers, who are probably also not seen as cool but that's what floats my boat. Music, cocktail, beach, sunshine – just throw a certain lady in there and I don't think you'd find a happier man. Oh, and probably Liberty Bell too. It wouldn't be the same without her screaming at me to turn off the shit music.
**********
The Guardian picks up where the first book in the Blackbrooke trilogy ended. Liberty spends the first part of this book recalibrating all her knowledge of Blackbrooke and trying to work out exactly what is happening with the town. If you thought Mr Jones, Principal of the Blackbrooke Academy was a dubious character, wait until you meet Carl Evans, Director of the Blackbrooke Institute. When Liberty (and therefore you as a reader) finally gets her head around what is happening and a chance of freedom approaches, everything is spun around again. Who can Liberty trust? The ending of this book is similar to the first in what seems to be typical Emma Silver style: you are left hanging and don't know how you can wait another year for the final instalment! If you are new to the world of Blackbrooke, you must read the books in order! You can read my review of the first book in the Blackbrooke trilogy here. Meet the author Emma Silver at her blog here.
Still want more? Twitter: @Emma_Silver and @Blackbrooke_I Facebook: Facebook and Facebook fan page Goodreads (Emma Silver page) and Goodreads (Blackbrooke page)