After reading a huge number of novels in January and February, the inevitable reading slump followed in March. I published a silly number of reviews to catch up on all my reading but I felt rather ho-hum about most books I picked up. Luckily, in the last few days of the month when my passion for reading began to return.
Shout Out to Text Publishing
Last month I highlighted two publishers I suddenly realised I love and this month I am going to add a third: Text Publishing. I am currently reading my third novel of the year from this wonderful Melbourne publisher of literary fiction. I feel that filling my Kindle with some of their Australian Classics may remedy my reading slump. Of course, before browsing I'd have to set myself a strict limit, otherwise I'd go crazy. I know myself too well.
After looking on their website I may also just be tempted to do some international shopping with this offer: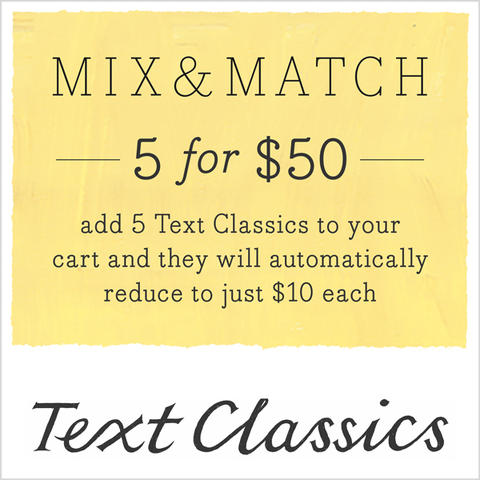 Shopping in multiples of 5 is fine by me.
Moral of the story: I rarely pay attention to who publishes what but I must always check. It's the perfect way to discover more books I will also love.
Abandon?
Due to my reading slump I ended reading The Crow Girl by Erik Axl Sund for about a fortnight. I can't say I particularly enjoyed it, not because of the content but because I found the story bland rather than gripping. Furthermore, despite the setting it has no unique Scandi-noir atmosphere. It could be set anywhere. I read far more of it than I would have otherwise. As I have now read a fair chunk of it, do I continue on to get to the end? Usually I would say yes but it is so long… my Kindle percentage barely ticks along…
Marlon James' A Brief History of Seven Killings is excellent but again, it is super long. I am reluctant to abandon it but let me ask, does it ever become gripping, or is is just a comprehensive story that immerses you in a different time and place, like a Jamaican War and Peace?
Operations Read My Own Books/ Read Rebus
One down, many shelves to go. / Fail.
Pick of the Month
The Monkey's Mask by Dorothy Porter for being so original and challenging my fear that the literary genre-bender element of it would be pretentious.
Coming Up
Hopefully some Text Classics! I'd like to read a few novels for my Australian Women's Writers Challenge and read book two in Rangar Jonasson's Dark Iceland series.